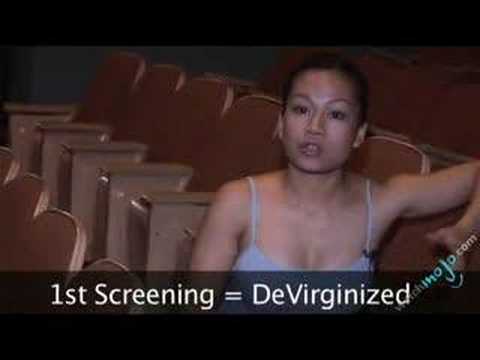 The Rocky Horror Picture Show is one of the biggest cult films in existence, it has been so big for so long that it's still shown in theaters today. So with us loving cult films as much as we do, we'd have to give this classic its own separate feature.
In the early 1970s, a man named Richard O'Brien had just lost his job as a chorus boy in Broadway's West End. With lots of spare time on his hands, he penned a strange musical about cross-dressing, sex-starved aliens and called it The Rocky Horror Show. Somehow this bizarre show actually got produced and opened at London's Royal Court Theatre in 1973. The show was a huge success and was named the best musical of the year.
Shortly after the big debut, producer Lou Adler bought the play and moved it to Los Angeles' Roxy Theater, where it received high praise from critics and audiences. It then caught the eye of 20th Century Fox, who wanted to make it into a hit movie. The movie, as you know, starred Tim Curry, Susan Sarandon, Barry Bostwick and Meat Loaf. It took eight weeks to film and $1 million dollars to make. Before the movie was released in theaters, the play hit New York and… it flopped.
Because of the play's failure, 20th Century Fox spent little money on the movie's publicity and it was shown in very few theaters. It appeared that the movie was a flop. But, because of the play's success at the Roxy, the movie did well in LA, so Adler was convinced that the movie just hadn't found its audience yet. So in 1976 he persuaded New York's Waverly Theater, which was located in the heart of bohemian Greenwich Village, to begin midnight showings of the film. This midnight showing idea was done in other cities as well in the hopes that it would catch on with cult audiences like other films had in the past.
Within a few short months, a phenomenon began to form. The fans came and they went crazy. Eventually it morphed into much more than the average movie experience – audiences started dress as their favorite characters, they sang along, danced in the aisles doing the "Time Warp," and acted out certain scenes in the movie. The Rocky Horror interactive experience was born and The Rocky Horror Picture Show grew into something bigger than what anyone could have imagined.
As previously stated, Rocky Horror is still shown in theaters today, and fans continue to play along with the movie. If you ever go to one of these screenings, make sure to bring a newspaper.