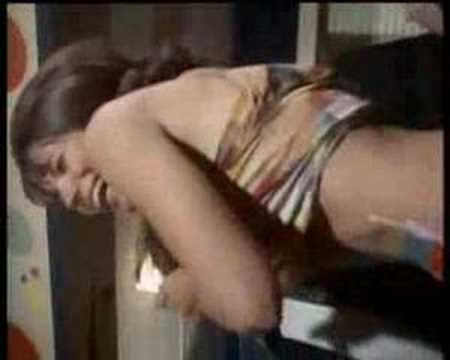 Unlike most other types of exploitation films, that generally began in the 60s and 70s, the 'Bikersploitation" or biker film genre actually got its beginning in the 50s. Juvenile delinquent films, featuring hot rod cars, or motorcycle gangs, became very popular in the 50s, and the trend stretched from there to the 60s, 70s, where they eventually died out in the 80s. Biker Films are loved by the manly man type guys, and were like action films for gearheads, –but Carsploitation style films eventually went their own way, into an entirely different genre, while biker films remained largely about the biker violence that swept the nation during the 50s through the 80s.
While there are a ton of outlaw biker movies out there, here are a few of our favorites, from different time periods:
The Wild One, 1953, starring Marlon Brando followed the story of Johnny Strabler, leader of a motorcycle gang that terrorizes a town. It's generally believed to be one of Brando's most iconic roles.
Hells Angels on Wheels, 1967, starring Jack Nicholson in one of his earliest roles, –probably one of the earliest film portrayals of the Hells Angels in film. It's about Nicholson, a gas station attndant who wants to lead a more exciting life with the gang.
Mad Max, 1979 is not usually connected with biker movies, but Max, played by a young Mel Gibson, does fight a bunch of post-apocalyptic psychotic bikers.
Ghost Rider, 2007, was maybe our latest sign that the whole 'biker film thing' is on its deathbed. The movie is based of the popular Ghost Rider comics, that followed the story of a biker version of the Grim Reaper, collecting errant souls.